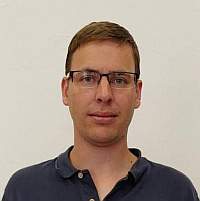 Jiří Hasman, Ph.D.
Address: Legerova 5, Praha 2, room no.  319
E-mail: hasman@natur.cuni.cz
Main research interests: spatial distribution of immigrants, attitudes towards immigrants and immigration
Book chapters (selection)
Monographs (selection)
KOSTELECKÁ, Y., BRAUN, R., HASMAN, J., MACHOVCOVÁ, K., PIVARČ, J., HADJ-MOUSSOVÁ, Z., HÁNA, D. (2019): Žáci-cizinci ve školní třídě. Karolinum, Praha. 
HÁNA, D., KOSTELECKÁ, Y., HASMAN, J. (2017): Integrace žáků-cizinců v širším kontextu. Pedagogická fakulta Univerzity Karlovy, Praha.
HASMAN, J., NOVOTNÝ, J. (2017): Kdo, odkud, kam a s kým: prostorová příbuznost migračních skupin na globální, národní i lokální úrovni. Nadace Nadání, Josefa, Marie a Zdeňky Hlávkových, Praha.
MATERNA, K., HASMAN, J. (2014): Český pivní atlas. Nakladatelství Zdeněk Susa, Středokluky. 
Professional experience
2015 onwards assistant professor, Faculty of Science, Charles University 

2015–2017 assistant professor, Faculty of Education, Charles University
Current research projects
2018–2020 Project GA ČR: Globalization and its regional responses: A case of European beer industry (No. 18-13381S)
Cooperation on the following projects:
2018–2025 UNCE – University Centre of Excellence: Regions and places during intensive globalization: Underlying forces and mechanisms of development
2019–2021 Project GA ČR: Sustainability of sanitation change in low- and middle-income countries (No. 19-10396S)
Membership