Jiří Hasman (Geomigrace) and Pavlína Divínová have published a new article "Regional Differences in Attitudes towards international Migration by Secondary School Students and their Determinants" in the Czech Sociological Review. More information is available HERE (the...
The annual IMISCOE conference was held between June 26 and June 28, 2019, in Malmö, Sweden. Members of our team presented the following contributions: Eva Janská, Zdeněk Čermák, Dušan Drbohlav: Transnational lives of labour migrants as a factor of their integration...
Between June 12 and June 14, 2019, members of our team participated in a traditional meeting of geographers from Czechia, Poland and Slovakia. This year, the meeting was held in Lochow, Poland. The contributions of our team members were: Vít Bořil, Jonáš Suchánek:...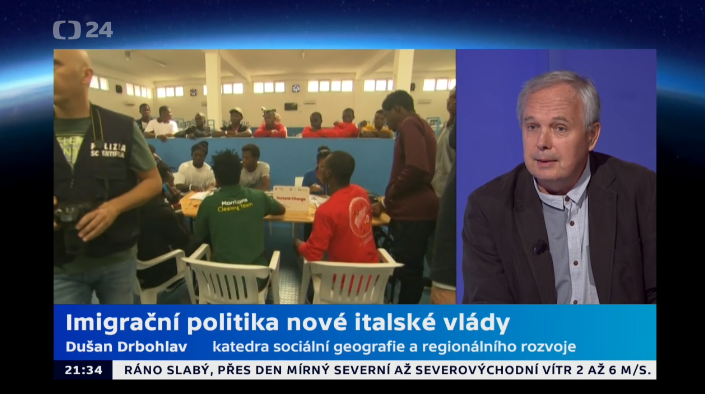 On June 4, 2018, Dušan Drbohlav was a guest on TV programme Horizont ČT24 where he commented on steps regarding refugees proposed by the Italian government, mainly the Minister of Interior, Matteo Salvini. The programme is available on the website of Česká televize...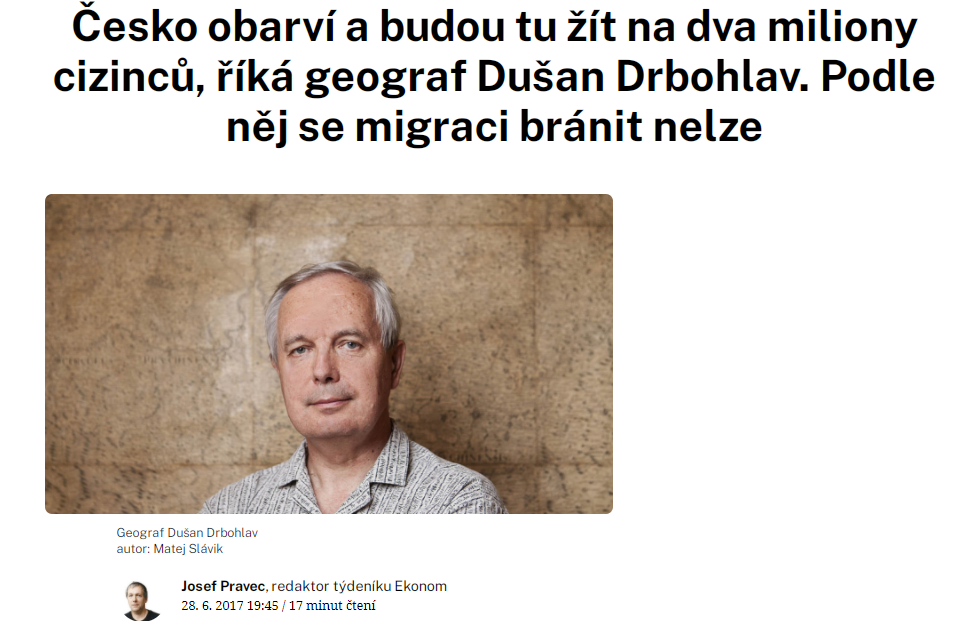 An interview with Dušan Drbohlav was published in the magazine Ekonom. The interview is available on the magazine's website (in Czech).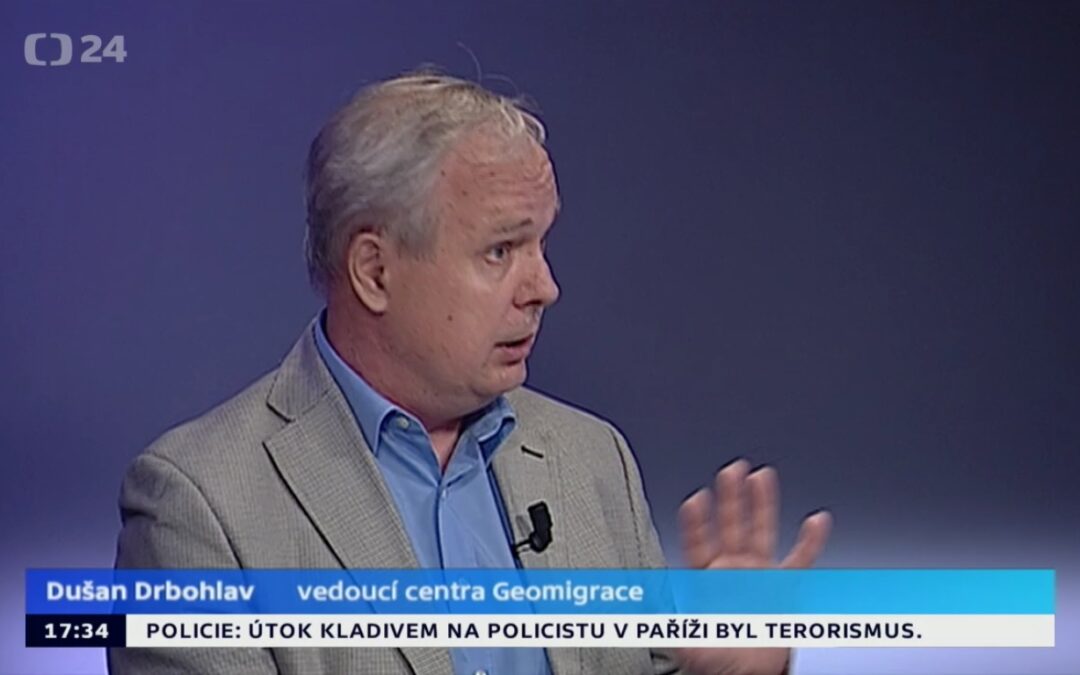 On June 11, 2017, Dušan Drbohlav discussed the newly introduced visa-free regime between Ukraine and the countries of the European Union. The programme is available on the website of Česká televize (in Czech).